News and Event
ATCL FOOTBALL BONANZA
01 st Nov, 2022
ATCL organized inter departmental soccer tournaments for the sole purpose of employees' wellness and bringing staff together as part of the team building initiative. The tournament comprised of six (6) teams grouped in to two categories and its started on the 8th of December 2022 for the round matches and each team had two matches to play before qualifying to the semifinals and thereafter the finals.
LAUNCH OF BOEING LEADERSHIP TRAINING PROGRAM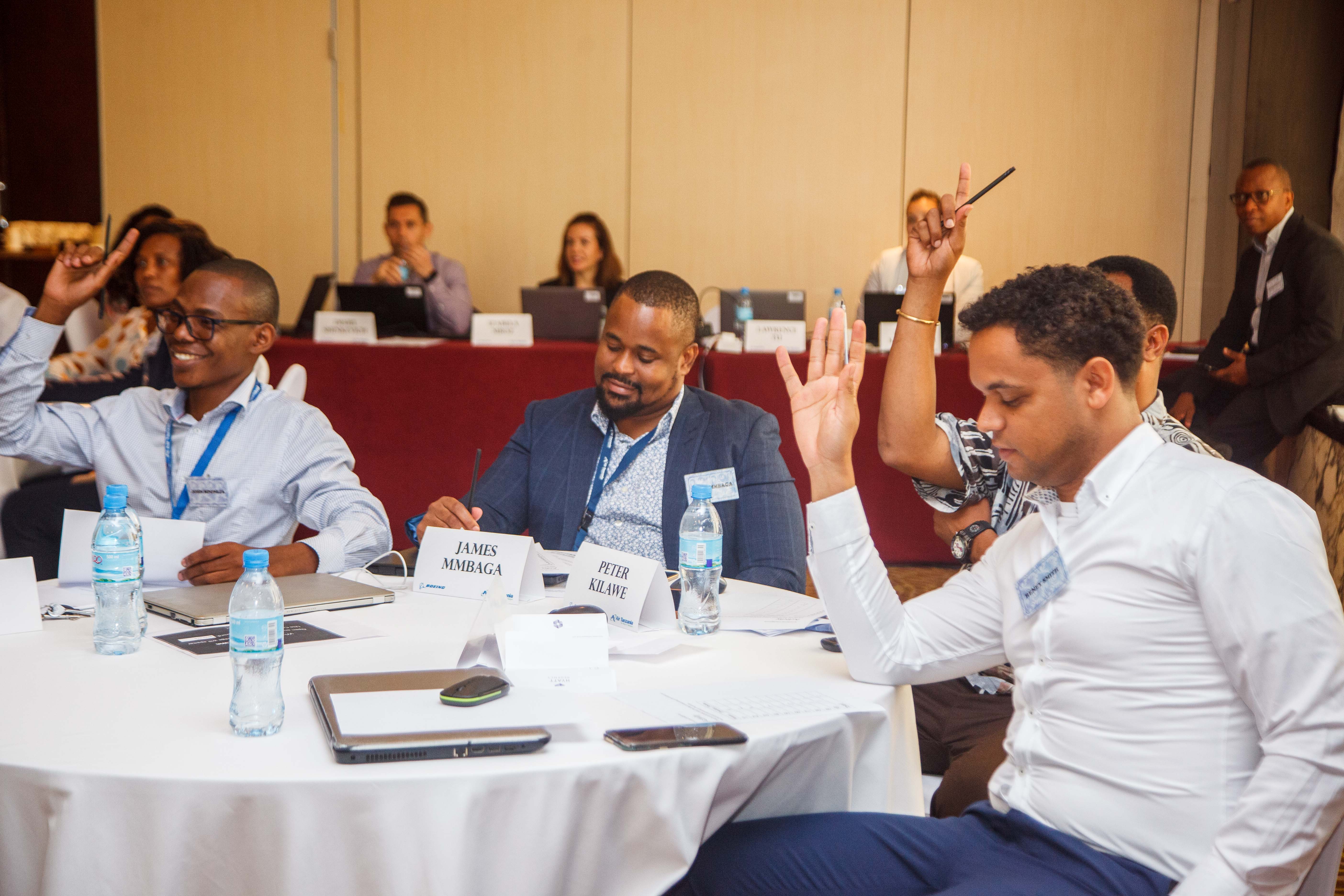 01 st Nov, 2022
On 1st November 2022, ATCL in collaboration with Boeing officially launched a training program based on the Memorandum of Understanding (MOU) signed by both parties for Boeing to provide leadership training to ATCL Staff. The launch was done at the Hyatt Regency Dar es Salaam, The Kilimanjaro Hotel.
WIKI YA MWANAKATAVI
28 th Oct - 02 nd Nov, 2022
ATCL participated in WIKI YA MWANAKATAVI event which took place in Katavi region from 28th Oct - 02nd Nov 2022 and was launched by Katavi Regional Commissioner's office. The objective of the event was to promote agriculture and tourism in the region.
SWAHILI INTERNATIONAL TOURISM EXPO (S!TE)
21 st - 23 rd Oct, 2022
The 6th edition of Swahili international Tourism Expo (S!TE) was held at the Mlimani City Events Hall Centre in Dar-es-Salaam from 21st - 23rd October 2022. Air Tanzania exhibited in the event and showcased its products and services.
MEETING WITH BOEING AT KIMAFA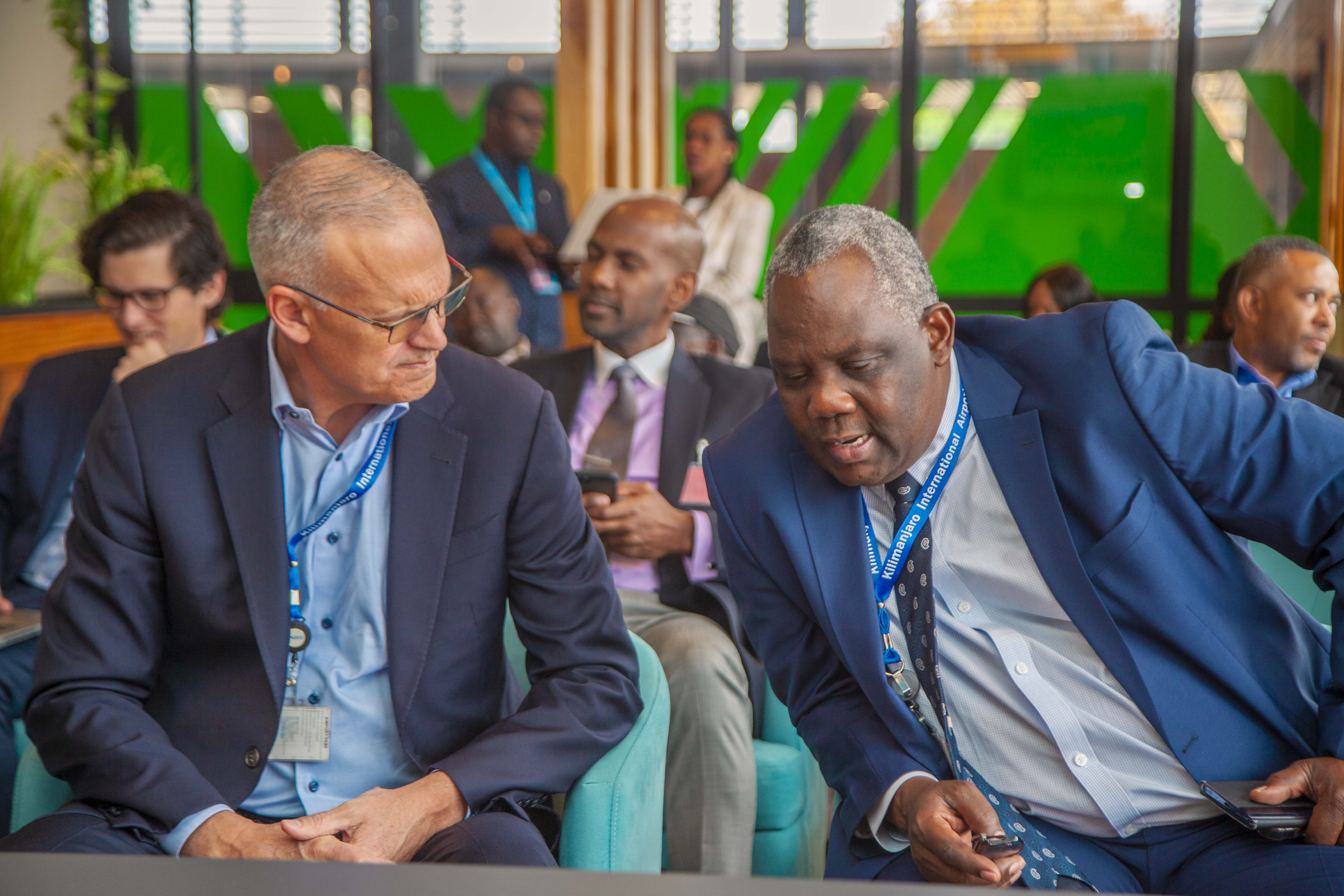 20 th October, 2022
On 20th October 2022, ATCL had its review meeting with Boeing representatives led by Jim Freitas, the Vice President of Customer Support META to discuss the performance of Boeing aircraft that ATCL currently operates and those we expect to receive in 2023. The meeting was followed up with a visit to the Kilimanjaro Maintenance Facility (KIMAFA).
CONSUMER CHOICE AWARDS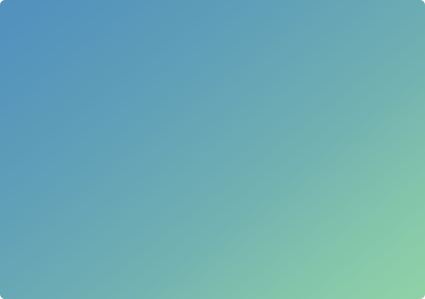 2022
This year, Air Tanzania was nominated in the Consumer Choice Awards Africa (CCAA) 2022 under the Aviation Category: Most preferred Airline Company in Africa and emerged the winner. Thanks to you all for your great contribution that led us to win this important award.
CUSTOMER SERVICE WEEK
03 rd - 07 th Oct, 2022
This year customer service week was celebrated from 3rd October -7th October. The theme was "Celebrating Services". ATCL joined the rest of the world to celebrate the services it provides to its esteemed customers and marked the week by cutting a cake at the ATCL HQ office, JNIA terminal 2 check in area and on board.
WELLNESS DAY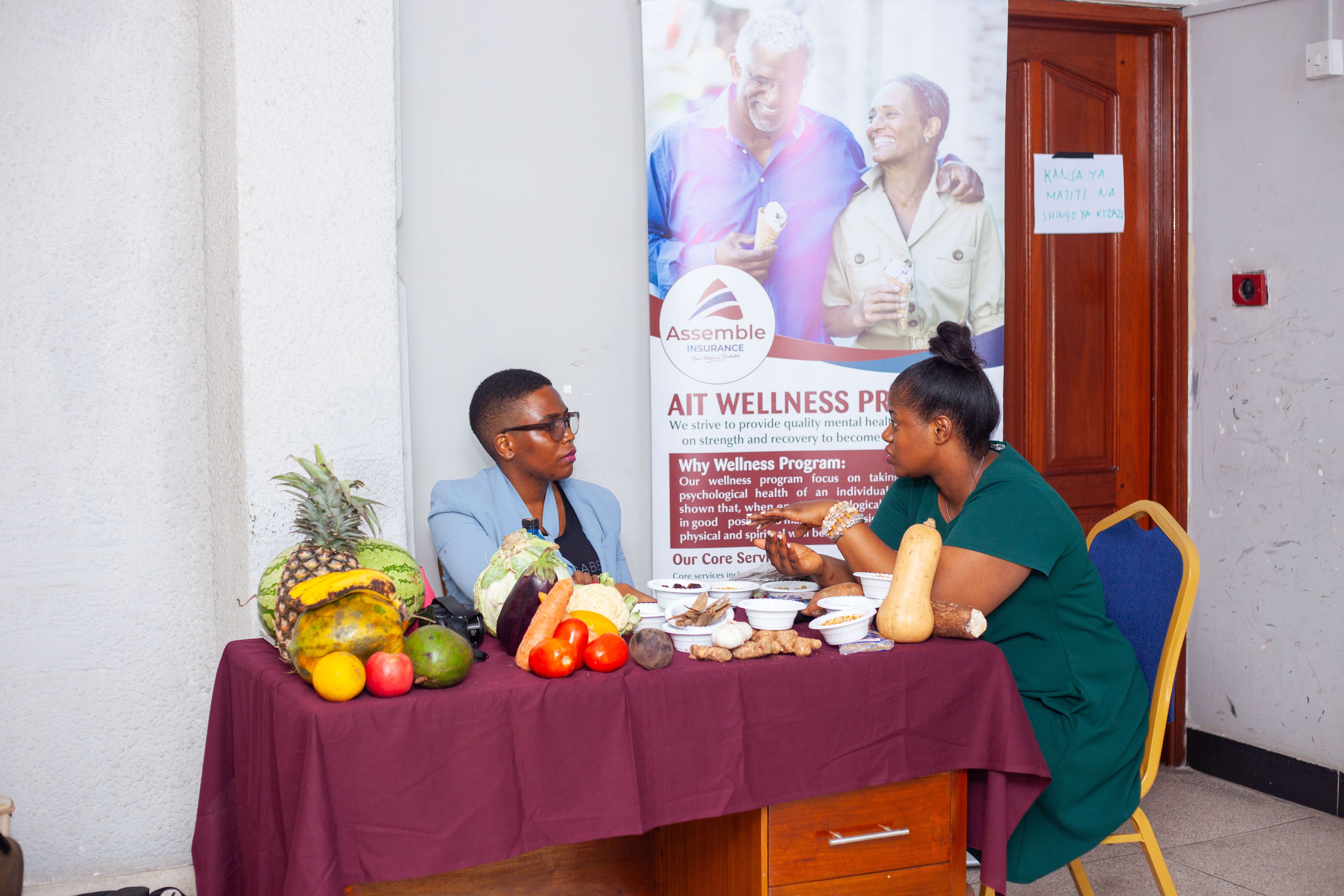 21 st - 23 rd Sept, 2022
ATCL management has organized a special health day (Wellness Day) for all its employees from Wednesday 21 - 23, September 2022 at JNIA and Head Office.
The Wellness Day included the following: -
Hepatitis B screening and vaccination
Counseling and voluntary screening for HIV/AIDS
Cancer Screening i.e Prostate Cancer for men, cervical cancer, and Breast Cancer for women.
One-to-one sessions with Professionals Psychological counselors on different life aspects.
Lifestyle modification (nutritional training and counseling)
Online training on work-life balance and stress management at the workplace.
AGENTS VISIT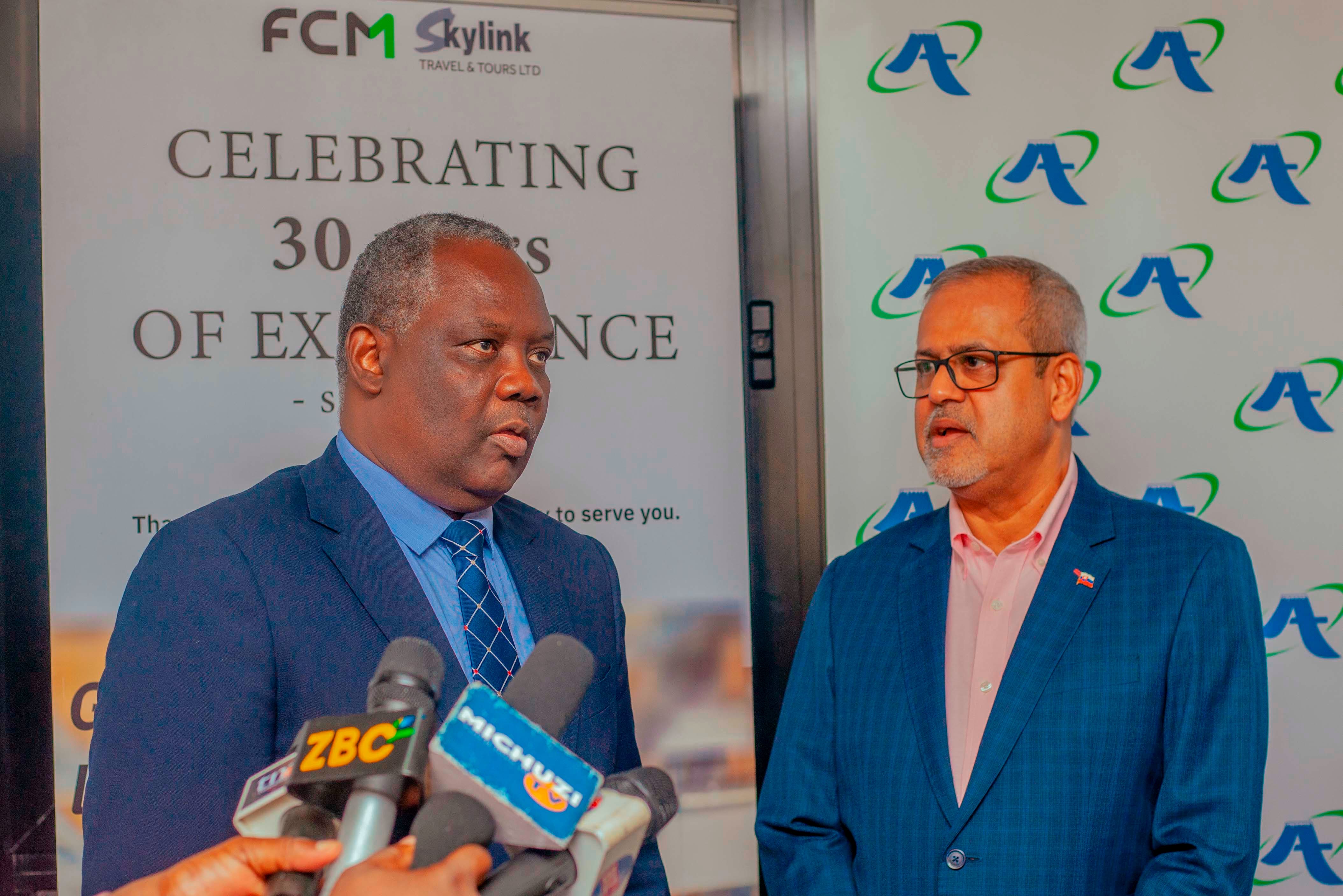 3 rd - 16 th August, 2022
Air Tanzania team headed by the MD & CEO, Eng. Ladislaus Matindi visited the top 20 travel agents (BSP) based in Dar es Salaam from 3rd August - 16th August 2022 for the purpose of showing appreciation to the agents for being part of the growth of Air Tanzania, introducing ATCL's new routes such as China, sharing our fleet and network expansion program as well as making integrated discussions on service improvement and cooperate on various commercial fields.
NANENANE EXHIBITION 2022
08 th August, 2022
This year, Nane Nane was nationally celebrated at Mbeya region and the theme was "Ajenda 10/30: Kilimo ni Biashara, Shiriki Kuhesabiwa kwa Mipango Bora ya Kilimo, Mifugo na Uvuvi" . Air Tanzania participated in the exhibition and was visited by more than 200 customers that enquired about ATCL's products and services. 20 tickets with an estimate value of Tshs. 11.6M were sold and 58 bookings were made during the event.
DAR ES SALAAM - CHINA FLIGHT RESUMPTION
17 th July, 2022
After relaunching its direct flight from Dar Es Salaam, Tanzania to Guangzhou, China in June 2022; on 17th July 2022, ATCL's direct flights were officially resumed. The flight will operate once a week (on Sundays) departing from Dar es Salaam at 05:15AM and returning on the same day.
AIR TANZANIA COMPANY LIMITED (ATCL) AT SABASABA TRADE FAIR 2022
13 th July, 2022
Air Tanzania participated in the 46th Dar es Salaam International Trade Fair with a theme "Tanzania: Your best destination for Business and Investment". The airline promoted and showcased its products and services and emerged third winner in the category of logistic and courier service exhibitors.
DAR ES SALAAM TRAVELEXPO.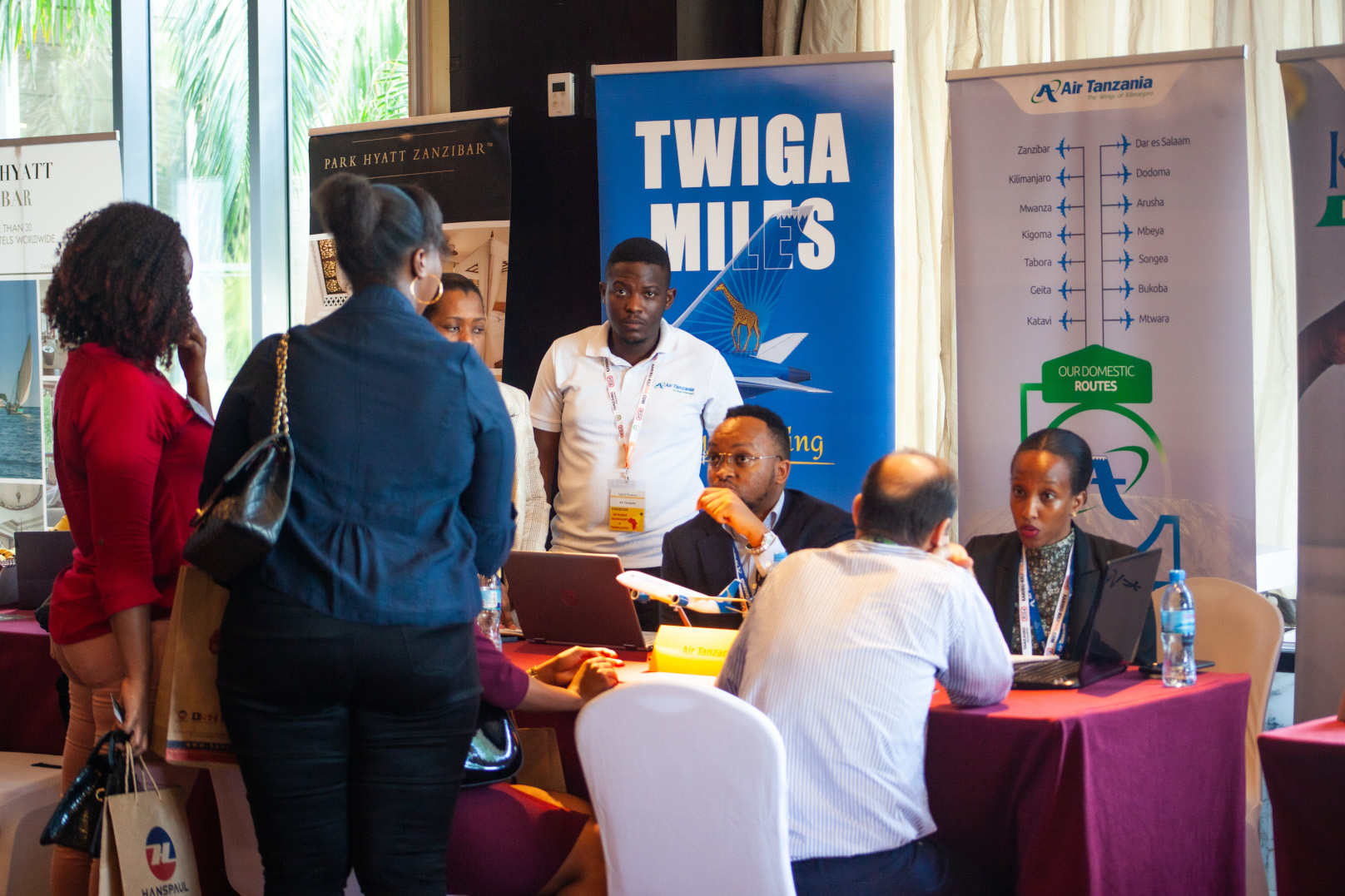 12 th July, 2022
Air Tanzania Limited Company (ATCL) participated in the Dar es salaam TravelExpo event which was organised by Houston Travel Marketing Services. The exhibition was held at Hyatt Regency, Dar es Salaam on 12th July 2022.
CHINA ROUTE RELAUNCH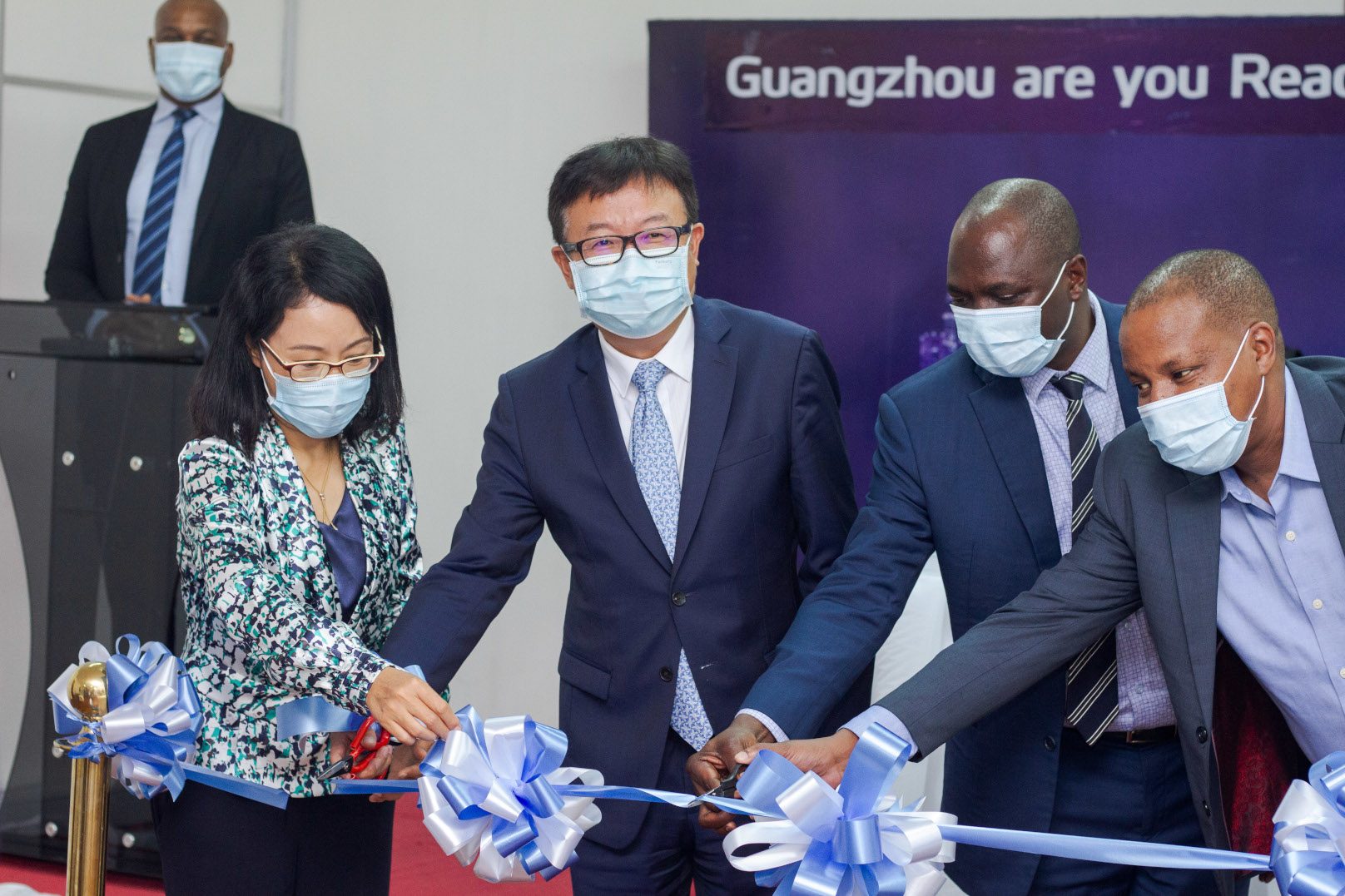 22 nd June, 2022
On 21st June 2022, ATCL announced relaunching its direct flights from Dar es Salaam, Tanzania to Ghuangzhou, China following the lifting of travel restrictions in China. The China flights were initially launched in March 2021.