Tourism jewel in the making.
Mbeya Region is one of Tanzania's 30 administrative regions. It is located in the country's southwest. The regional capital is the city of Mbeya.
A trip to Mbeya could be an exciting one when you experience different weather conditions changing from the coastal weather in Dar es Salaam and Morogoro regions, high altitude weather and low latitude weather in some places before reaching Mbeya Region, about 822 kilometers from Dar es Salaam.
Mbeya region has been endowed with lots of tourist attractions though not fully exploited. These attractions include those found near the city such as Mbeya and Loleza Peaks and the Utengule view point.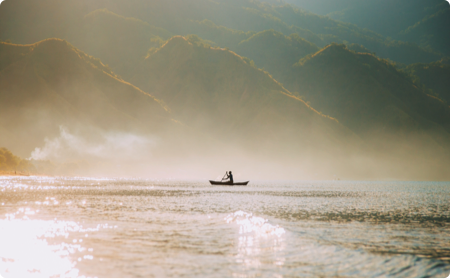 Kiwira River is a magical attraction by its tales and myths. Situated about 36 kilometers from Mbeya city near Tukuyu town, the river is a tourist attraction by it miracles which the local people tell every foreign visitor to the river side.
The river is popular and well-known by its natural attractions including the legendary "Kijungu", or cooking pot, a naturally formed pot-looking landform in which the river empties its contents.
Not far from "Kijungu" is the "Daraja la Mungu", or God's Bridge, all under the mighty magic influence of Kiwira River.
The two attractions (Kijungu and Daraja la Mungu) can be reached after two to three hours of driving from Mbeya city on the Kyela highway branching off at a village known as Keikei just after Kiwira town, some10 kilometers along a dusty road that also leads to Kiwira Prisons Training College.
Kijungu acquires its name due to the 'pot like' shape of the base where the water falls making a whirlpool and taking a course that takes seven days for the water to return to a nearby spot and continue with its journey downstream.
From Kijungu, the river continues its way through the volcanic rocks some eight kilometers to Daraja la Mungu (Natural Bridge). Before reaching the natural bridge, there is a man-made bridge, at a point where the river banks are a bit close together.
Here, there is another myth: Anyone who attempted to leap across the banks lost his life. According to local people those who attempted to leap across fell into the river perished.
From Kijungu, is Daraja la Mungu or the God's Bridge that was formed around 18 million years over the Kiwira River.
 Other attractive places in Rungwe district include Ngosi Crater Lake that was formed about a million years ago and Kaparogwe falls, natural caves and a human footprint believed to be of the earliest man.
A natural cave where 100 cows were hidden during tribal wars among the Wanyakyusa people is found near Kiwira town. This cave is a tourist pulling attraction where guided visits could be arranged.
On the way to the Zambian border town of Tunduma some 70 kilometers from Mbeya city on the Marengi Hill, you will find the Mbozi Meteriorite.
The 12-metric tonne meteorite was discovered in 1930 at the time when only the top was visible. It is the world's eighth largest fallen meteoroid or a shooting star.
A visit at the Meteorite site is always fascinating especially if you are in a group and you travel using public transport as a means of getting a better taste of the countryside and face some adventures.
Unlike most meteorites which consist silica, Mbozi meteorite is uncommon in that it composed mainly of iron (90.45 percent) and nickel (8.69 percent), with negligible amounts of copper, Sulphur and phosphorus.
Locals in Mbozi refer the meteorite by its Kiswahili name "Kimwondo", but no tales or legends recounting its sudden falling out, but geologists suggest that it might have fallen from the sky about 1,000 years ago before the present inhabitants arrived in the area.
The Mbozi meteorite site has been planned to accommodate visitors, with a little reception house and benches and tables. The warden lives in a small mud house about 50 meters from the meteorite, and will ask you to sign the visitor's book.
It is a wonderful environment, good for picnicking. A visit would help you understand the primordial nature of the earth and our universe at large.
The Mbozi Meteorite was declared a protected monument by Government Notice No. 90 of 3rd March 1967 (Antiquities Act, 1964).
It was not lifted in order to mount it on its plinth; a trench was dug underneath its central part and a concrete bench was built to hold it. The trench was then enlarged on both side and the concrete bench extended until the meteorite was resting on the plinth. The hill side was dug away all round it so that it could be seen more easily.
In Kyela, a quick visit is worth. The area is famous for pottery. You will enjoy the culture making clay pots with different decorations and colors, all done by women. You can stop and buy a beautiful pot at Kyela.
Near the Malawi border of Kasumulu, is the famous Matema Beach which is best for recreation with cool weather and soft sands of lake Nyasa. Various tourist investments including construction of lodges are taking place on the shores of Lake Nyasa.
Lake Nyasa, that serves as a boundary for Tanzania and Malawi, could be among leading tourism attractions in southern highlands. The 800-metre deep lake and shore-line offer pristine beaches for water sports and sun basking recreation. The lake is the third largest water body bordering Tanzania with a coverage of 500-kilometer-long and 50 kilometers wide.
Other than Matema, are Mbamba Bay and Manda, all on the Tanzania side of the shore line. Lake Nyasa, that lies 472 meters above sea level, is shared by the three countries of Malawi, Mozambique and Tanzania although Mozambique shares the least water area, and the three countries form the Mtwara Development Corridor (MDC) – an area earmarked for investments through joint undertaking of the Southern Africa Countries.
From the Lake Nyasa Shores, are the Uporoto Ranges, Kipengere and Livingstone mountain ranges and the Rift Valley features.
Usangu Valley Game Reserve is famous for its wildlife and has been one of the best tourist hunting safari area in Tanzania. The Great Rift Valley has transformed most land faces of Mbeya into volcanic mountains, craters and deep valleys full of water springs and permanent rivers.
The most panoramic and breathtaking waterfalls worth tourist visiting in Mbeya region are Kapologwe, Nzovwe, Mlowo, Salala, Kitekelo, Nagwamo, Nyihemi and Nyengenge.
Chimala and Matamba escarpments where the road with 57 hair-pin bends (sharp corners) has been constructed is one other major natural attraction in Mbeya. The road snakes through nine kilometers on the escarpment which is full of waterfalls and natural scenery.